It's Memorial Day Weekend! And that means it's time to slather on the sunscreen and fire up those grills!
Burgers and dogs are the classics for a barbecue, but how about sprucing up the condiment station and giving guests something more than the ketchup, mustard and relish they've grown accustomed to?
How about some sriracha yogurt sauce, some cucumbers, cabbage and bean sprouts?
That's right.
I'm talking about making a banh mi hot dog.
A banh mi is a Vietnamese sandwich made with pork and traditional Vietnamese ingredients like cilantro and pickled carrots.
For our version, we set out a plate with sliced cucumbers, scallions, bean sprouts and shredded cabbage. And mixed up a sauce of Greek yogurt and a few dashes of sriracha.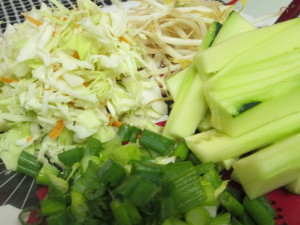 So this Memorial Day, turn your plain old hot dog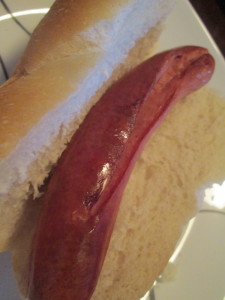 Into a spicy, Vietnamese-style banh mi dog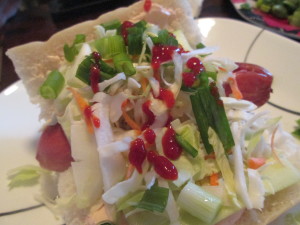 For additional crunch, we topped ours with some chopped peanuts.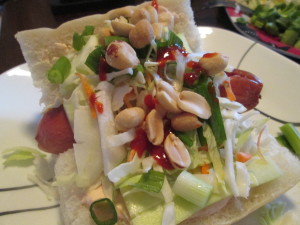 That Thai iced tea we made yesterday went great with the dogs. Really cools down the srirachi sauce!