Bright Sunshiney days make me think one thing: beach.
But, since we can't get to the beach yet, sunshine's got me thinking about bright bursts of citrusy flavor.
In the form of a lemon chess pie.
Chess pies are super Southern and consist of eggs, butter, sugar and vanilla. It's a great recipe to know because you usually have the ingredients on hand and can whip this up if guests unexpectedly will be arriving soon.
This recipe comes from Southern Living. Instead of using vanilla, I used some lemon juice to give the pie a more summery twist.
Start with a pie crust. You can use store bought or homemade.
This little beauty was made by my husband. Following my grandmother's recipe.
I love that. Him reading the recipe written in her handwriting.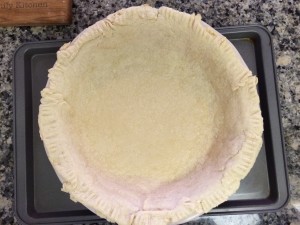 So, once you have your pie crust baked and cooled, it's time for the filling.
You will need:
4 eggs, separated
1/4 cup butter, melted
3/4 cup sugar
1/2 cup lemon juice
Preheat the oven to 350.
Separate the eggs, placing the yolks in a big bowl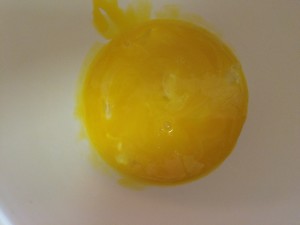 And the whites in a not as big bowl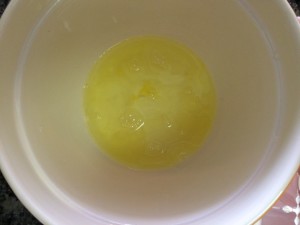 Using an electric hand mixer, beat the whites into stiff peaks. See how there's a little point of egg white standing up on the mixer? That's a stiff peak.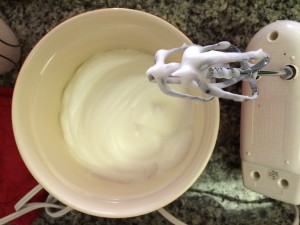 Leave those whites for a minute and turn to the yolks. Add the melted butter, sugar and lemon juice and stir.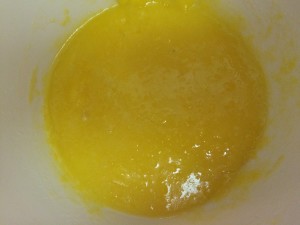 Now, gently tip the whites into the yolk mixture and fold them in.
You'll get this beautiful, pale, buttery yellow.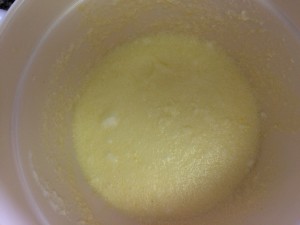 When fully combined, pour the mix into the crust.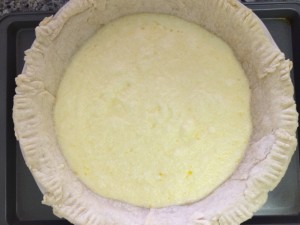 Bake at 350 for about 30 minutes, until set.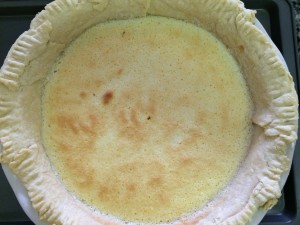 Let cool in the fridge, and then pile high with whipped cream.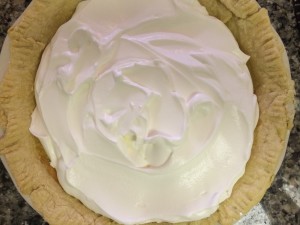 When you slice it, I love the contrast of the lemony yellow against the glistening white whipped cream.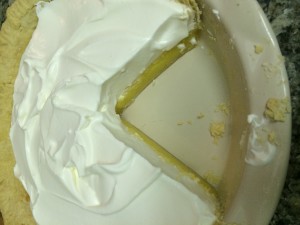 Served icy cold, this pie is like a glass of lemonade on a hot summer day: refreshing, tart and sweet and so satisfying.