Pump up the Jams! It's Friday!
And it's time for Jam-filled cookies.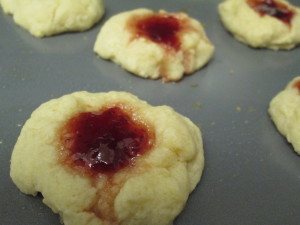 I love me a jam-filled cookie. It's one of the few vending machine snacks I find it hard to resist and it's the one in the Italian cookie assortment I reach for first.
(My real favorite in the Italian cookies is the tri color pink, green and yellow spongey cake-like cookie, but no one else likes those, so I don't have to reach for that first. They're always left behind.)
The beauty of the jam-filled cookie is the way it walks the line between a butter cookie and shortbread cookie but then brings another friend to the party with jam.
These cookies are super easy and you probably already have everything in your kitchen already.
1 stick of butter, room temperature
1/4 cup sugar
1 egg
1/2 tsp vanilla
1 cup flour
1/2 tsp salt
jam of your choice (I used strawberry)
Preheat the oven to 350.
Cream together the butter and the sugar.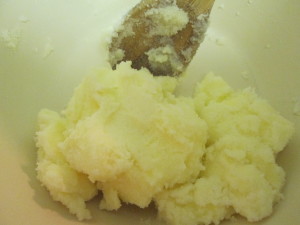 Add the egg and the vanilla and mix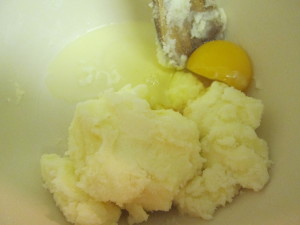 Add the flour and mix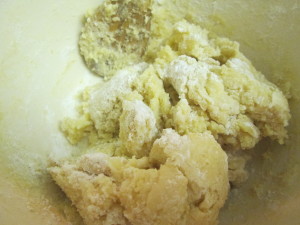 Pop the dough in the refrigerator for 15 minutes.
Lightly grease a cookie sheet.
When the dough is chilled a bit, roll into one inch balls and place on the cookie sheet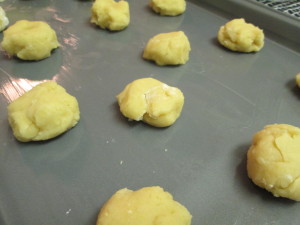 Truthfully, I never manage one inch balls. I always look at them and think, wow, that's a sad cookie, and add more dough. So while you should be able to get 20 cookies from this dough, I got 15.
I like a hefty cookie.
Now, lightly dampen your thumb and press gently into the center of a cookie (thumbprint cookies!)
You'll leave a little indent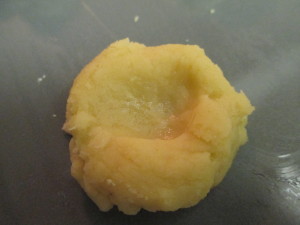 Which we're going to fill with jam!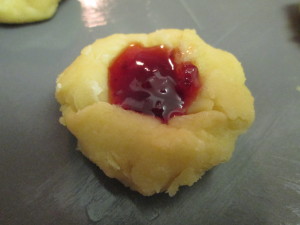 Continue until all the cookies are indented and filled. Be careful not to overfill.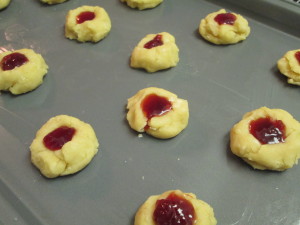 Bake for about 10-12 minutes.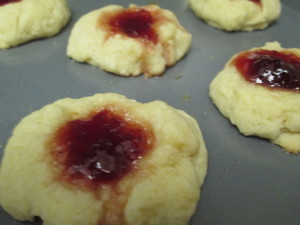 You will be tempted, but do not eat these right out of the oven. They will be delicious, but they will also be like molten lava and will scald your mouth.
Let them cool before enjoying.
They are slightly reminiscent of a buttery and jammy scone.
The perfect cookie for afternoon tea!