Have greater words ever been uttered?
Peanut Butter Oatmeal Chocolate Chip Cookies. That are healthy? Or at least better for you than the average cookie?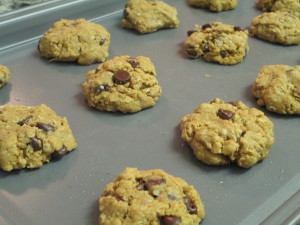 When I saw this recipe from Sally's Baking Addiction, I had to try it!
These came out even better than I thought and you can't even tell that there is no flour and no butter in here. The oatmeal gives the cookie the chewy cookie texture we all expect in our chocolate chip cookies and the peanut butter gives the rich taste that makes this feel like a naughty after school treat.
But there's good protein and fat in the peanut butter, heart healthy oats, antioxidant rich dark chocolate, and only a few spoonfuls of sugar.
This is not your grandma's cookie!
You probably even have all of the ingredients in your pantry.
2/3 cup old-fashioned rolled oats
1/2 teaspoon ground cinnamon
1 teaspoon baking soda
1 large egg
1 cup  peanut butter
6 Tablespoons sugar (Sally uses brown sugar, but I didn't have any.)
1/2 cup dark chocolate chips
In one bowl mix together the oats, cinnamon and baking soda.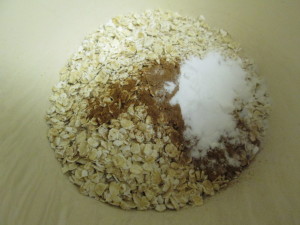 In another bowl place the egg, peanut butter and sugar.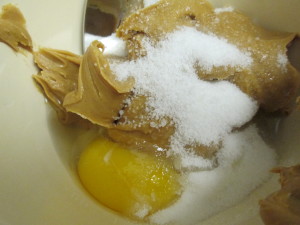 Mix the peanut butter and egg mixture until fully combined.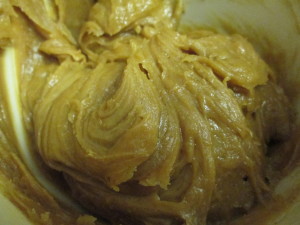 Then add the peanut butter mixture to the oats.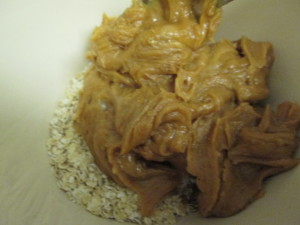 And stir to combine.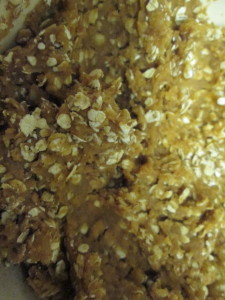 And fold in the chocolate chips.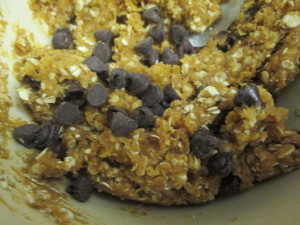 Let the dough chill in the refrigerator for about 30 minutes.
Preheat the oven to 350 and lightly grease a cookie sheet.
Roll the dough into one inch balls and flatten slightly.
I was way too excited about getting these cookies into the oven and forgot to take a picture of them before baking.
I got about 16 cookies out of the dough.
Bake for about 10 minutes.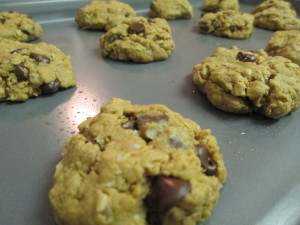 Melty chocolate chips. Warm Peanut butter. Nutty Oats.
No guilt?
How could you say no?