Lately we've been trying to up our lunch game- up the nutrition, up the flavor and up the wow factor- without upping the prep time.
Enter the grain bowl trend.
It's pretty brilliant actually. Take a grain – think brown rice, quinoa, cousouc- add some vegetables and protein and boom, lunch. Even better? Easy to make in bulk. Boom, lunch for the week.
We discovered farro a few months ago while watching Extra Virgin on Cooking Channel. It's an ancient grain with a somewhat nutty flavor that you can treat sort of like pasta.
I buy the kind that you cook just by boiling in water for about 20 minutes.
I whipped up some basil pesto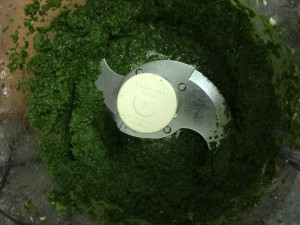 boiled the farro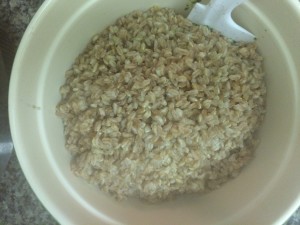 sliced some tomatoes and black olives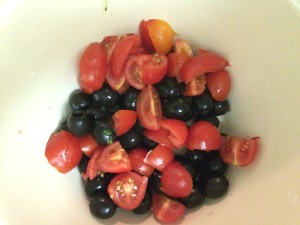 And poured it all into a big bowl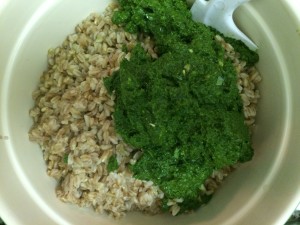 stirring until the pesto coated every grain.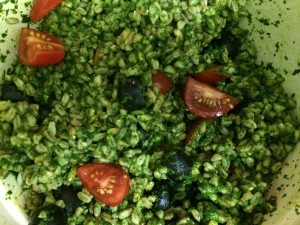 Portioned out in tupperware containers, this was an easy grab and go lunch for the week.