I know.
Two sweet and delicious recipes in a row.
But it's Valentine's Day and all I want to do is bake and eat chocolate.
And spread love.
And what better way is there to spread love than with a brownie?
And not just any brownie.
Oh no. You will never be able to even look at another brownies again after having these.
I admit,  I always reach for the box when a craving for brownies strikes. But, it being Valentine's Day and all, I decided to put on my girl panties and go for it. From scratch.
And to whom did I turn when venturing into the world of real, made from scratch brownies for the first time? Pssh.
Do you even need to ask?
This recipe comes from the one and only Martha Stewart.
My little twist was to add some chopped up candy cane Hershey Kisses to the top because I love peppermint and chocolate and because I'm trying to use them up.
Necessity the mother of invention and all that jazz.
So. The recipe.
1 stick unsalted butter
8 ounces bittersweet chocolate chips (or chocolate chopped up)
1 1/2 cups sugar
4 eggs
1 tsp vanilla
3/4 cup flour
1/2 tsp salt
chopped candy cane Hersey Kisses (optional)
This recipe is really pretty easy. I don't know why, but I had always imagined that brownies would be harder and that the box was just so much more convenient. But really, this is a snap.
Preheat the oven to 350 and grease an 8×8 baking pan.
fill a pot with about a one inch layer of water and set a heat-proof bowl in it. The bottom of the bowl should not touch the water. Turn the burner to medium and add the butter and the chocolate to the bowl.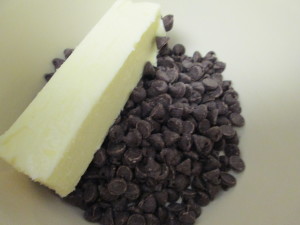 Stir the butter and chocolate until the melt, being careful not to burn,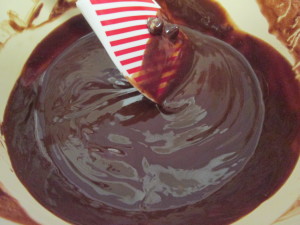 When melted, remove from the heat and let cool.
Add in the sugar and stir until combined.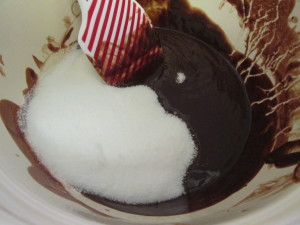 Add the eggs and vanilla, and again stir until combined.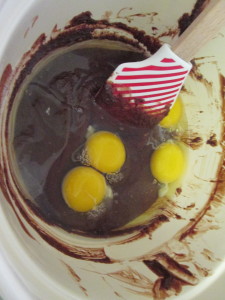 Last, Gently fold in the flour.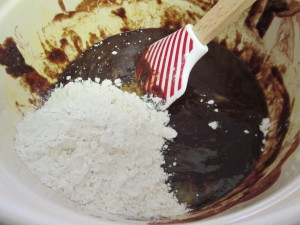 Pour the mixture into the greased pan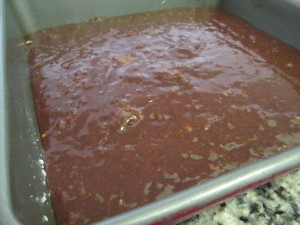 Sprinkle with the candies (if you want to)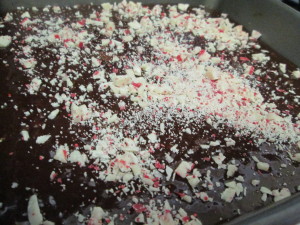 And pop in the oven for 40-45 minutes.
The peppermint candies will bake into the top and form a minty crust on top of the rich chocolate brownies.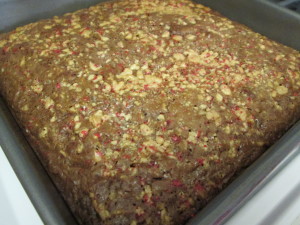 Your Valentine will definitely be thine.