I bet you've got a chunk of turkey breast leftover from Easter begging for something other than two pieces of white bread and some mayonnaise.
Here's the piece I have.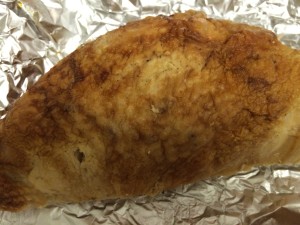 It's just asking to be transformed into a delicious dinner.
But not something too heavy.
Something like a turkey club sandwich deconstructed to a salad.
Start by cooking some bacon. You can pan fry or you can bake in the oven, whichever method you prefer.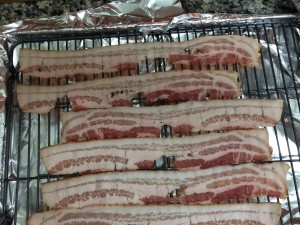 Create a bed of lettuce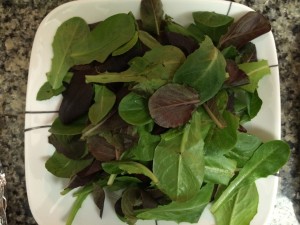 add tomatoes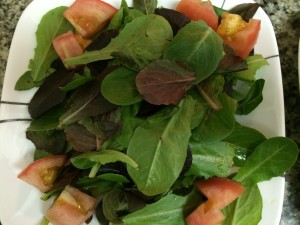 Some sliced turkey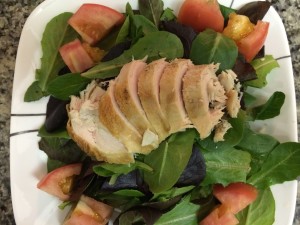 avocado slices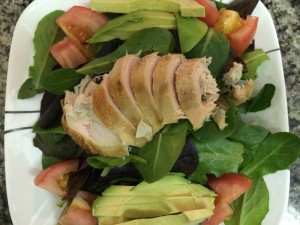 Bacon strips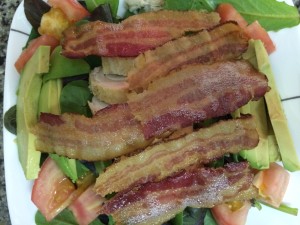 And a drizzle of mustard vinaigrette.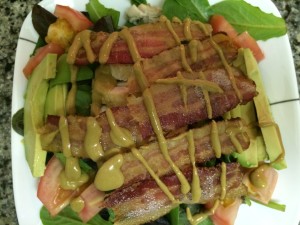 Tada!
Turkey transformed.