So this week started out with two Irish classics.
But I gotta go back to the food I love most. Sorry folks. Another Italian dish coming up today.
But this isn't just any Italian dish. This is an Italian-American New Jersey original.
Italian Hot Dogs.
Ever been to Jersey? Ever heard of Jimmy Buff's? If you answered yes and then no, call up whoever you were visiting in New Jersey and say "Hey, forget about it! You didn't take me to Jimmy Buff's?"
If you can't get back out to Jersey anytime soon, no worries. You can make the awesomeness that is an Italian hot dog at home.
Just a few simple ingredients:
3 green bell peppers, diced
2 yellow onions, sliced into half moos
2 yukon potatoes, cut into 1 inch chunks
hot dogs
Italian bread (no hot dog rolls!)
olive oil
salt
pepper
spicy mustard
Preheat the oven to 400 and line a baking dish with foil. Toss the potatoes into the dish, drizzle with olive oil and season with salt and pepper. Toss into the oven for about 20 minutes. The potatoes take longer to cook so we're giving them a head start.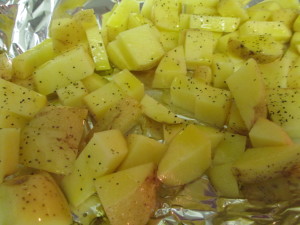 Remove the potatoes and add the peppers and the onions, seasoning with more salt and pepper, and adding another touch of olive oil. Stir everything up, then back into the oven for another 15 to 20 minutes.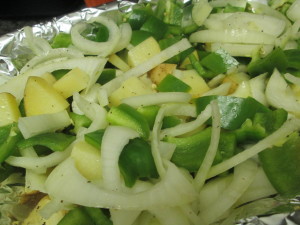 You want the onions to brown up and the peppers to blister a bit.
At Jimmy Buff's they actually fry this mixture, but 1. roasting is less messy and 2. it's slightly healthier and 3. you don't have to babysit a pot of oil.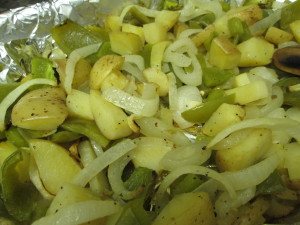 When the veggie mix is nice and cooked, get your hot dogs ready. You grill them or broil them. DO NOT BOIL THEM! You need the char on the dogs and boiling will just leave them rubbery and sad.
And Nobody wants a sad hot dog.
Okay ready?
Italian bread.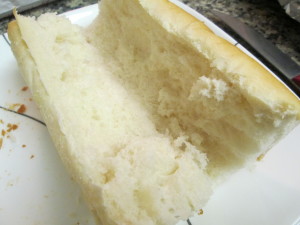 Spicy mustard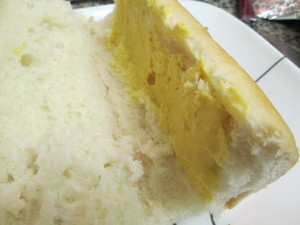 Hot dog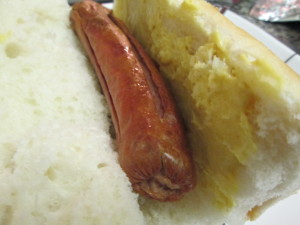 Potato, pepper and onion mix.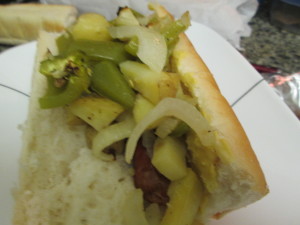 Nom.