I don't know about you, but I'm very busy around this time of year.
It could have to do that on top of the holidays, I'm settling into a new job, adjusting to married life and, oh yea, writing final papers.
So these days, dinner's about ease – easy to make and easy to clean up.
And anything that doubles duty? Cha ching!
So let me introduce you to my new friend, the store-bought rotisserie chicken.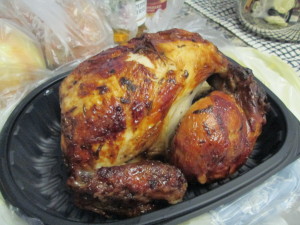 Now, you've probably all seen these little guys in your grocery store and contemplated just buying one and calling it dinner.
But then the guilt probably kicked in.
Oh no! I must make my family a home-cooked meal. I must know how everything was prepared!
Listen up. Pop open a bottle of wine and relax a little. It's okay to not make every single thing that hits the table. A store-bought rotisserie chicken is totally fine.
But, if you feel so inclined, you can jazz it up a bit.
I took this chicken, shredded it up (okay hubs shredded it) and turned it into two dinners and a week's worth of lunches.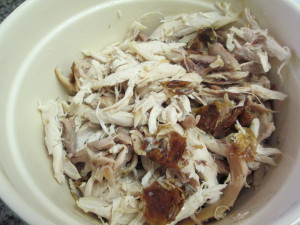 Up first, a hearty chicken and vegetable soup.
Drizzle some olive oil in a heavy-bottomed pan.
Toss in a diced onion, 2 diced carrots and 3 diced celery stalks. Cook until the onions are translucent.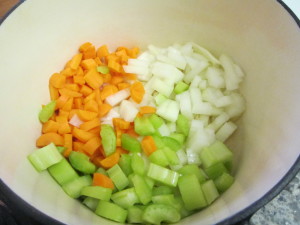 Next add two cloves of garlic, minced.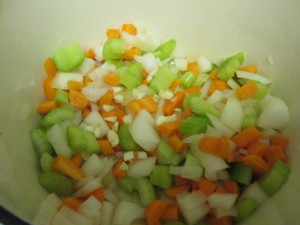 Pour a can of whole peeled tomatoes into a bowl, and, using your hands, break them into small, bite-sized pieces.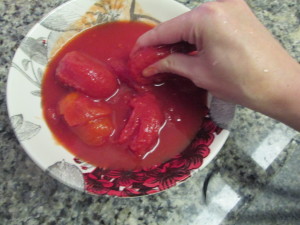 And add them to the pot.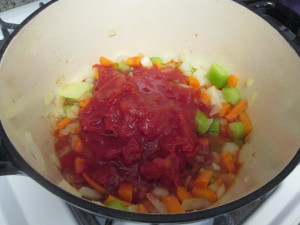 Give it a stir and let this cook on low for about 5 minutes, just to warm the tomatoes through.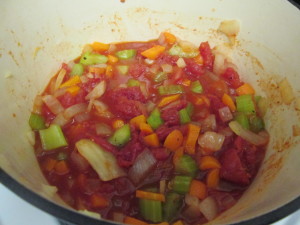 Next, pour in 32 oz of chicken broth.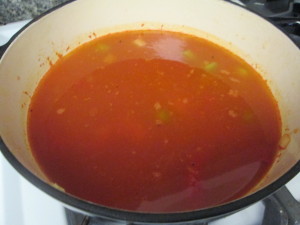 And add in a few handfuls of baby spinach.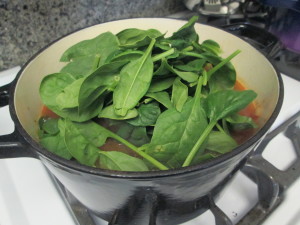 Give it a stir and cook until the leaves wilt.
Next add about half a cup of small pasta. I used vermicelli, but broken up spaghetti or ditalini works too.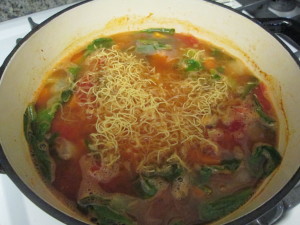 Finally, add a handful or two of the shredded chicken.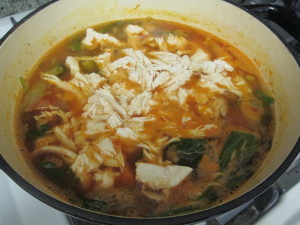 Give it a big stir and let it simmer for about 5-10 minutes.