As soon as there is the tiniest hint of Spring in the air, all I want is lemon.
Lemon with shrimp, lemon with pasta, and especially lemon desserts.
I guess after a winter of heavy and rich soups and stews, my taste buds are craving something as bright and zingy as the beautiful sunshine streaming through the windows.
This is a fantastically light and fluffy cake. And the best part? I almost always have all of the ingredients on hand.
For this recipe you will need:
1 ½ Cups  Flour
½ Cup Greek yogurt
½ Cup Canola Oil
1 Cup Sugar
2  Eggs
2 Tsp Baking Powder
½ Tsp Salt
Lemon zest (as much or as little as you want)
¼ Cup Lemon juice (about 2 lemons)
Preheat the oven to 350 and grease an 8 inch round cake pan.
In a large bowl, which yogurt, sugar and eggs.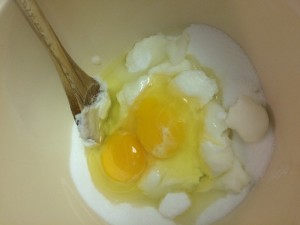 until you have a well combined batter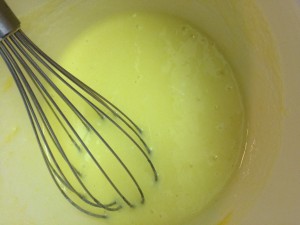 Add lemon juice, oil and lemon zest
It's going to look like it wants to separate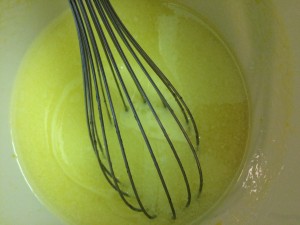 but keep whisking until well combined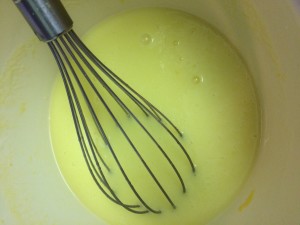 Add flour, salt and baking powder to the wet ingredients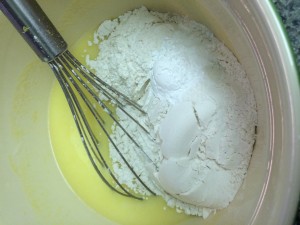 And whisk (carefully so you don't have flour all over your kitchen) until you have a smooth batter.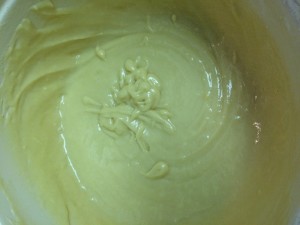 Pour into your greased cake pan.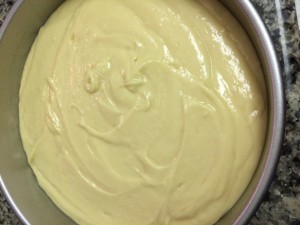 And bake for about 30 minutes. Until a toothpick comes out clean.
After the cake cools, remove from cake pan and dust with powdered sugar. If you want to get fancy, you can cut a shape out of parchment paper and use it as a template for the powdered sugar.
Aww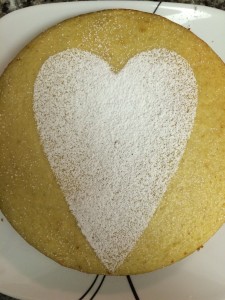 Slice and serve with some whipped cream.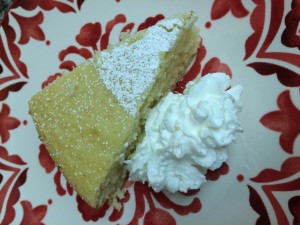 Lemony, light and oh so delicious.
And kind of healthy!
No butter and not a lot of sugar. Plus Greek yogurt. Which is so good for you.
Win!