There is a hint of a chill in the air here. The mornings start out crisp. The sky is a clear turquoise blue. Summer fruits no longer abound on grocery store shelves.
Fall is coming.
Fall is a warm mug of tea, a hint of cinnamon in the air and pumpkins.
These muffins packed with pumpkin, oatmeal and cinnamon give you something to accompany that mug of tea.
No all you need is a good book.
For the muffins:
1 cup all-purpose flour

1/2 cup packed brown sugar

2 teaspoons baking powder

1 teaspoon cinnamon

1/2 teaspoon salt

1/4 teaspoon baking soda

1 egg, beaten

3/4 cup canned pumpkin

1/4 cup milk

1/4 cup vegetable oil

1 cup old-fashioned oats
Preheat the oven to 375 and line a muffin pan with cupcake liners. I got 12 muffins out of this recipe.
In one bowl, mix the flour, sugar, baking powder, baking soda, cinnamon and salt.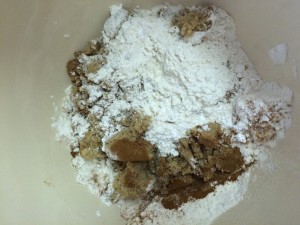 In another bowl, mix the egg, pumpkin, milk and oil.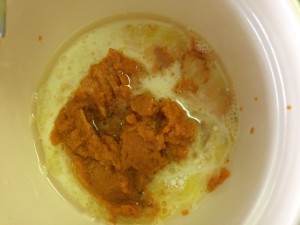 Add the wet to the dry.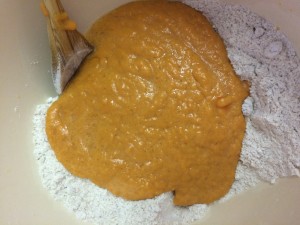 Stir until combined.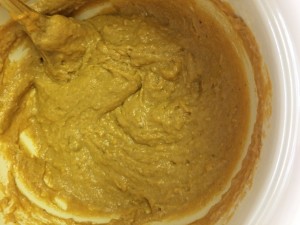 Then add in the oats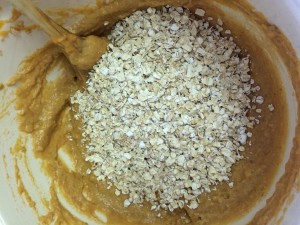 And stir until combined.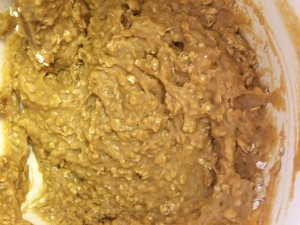 Spoon the mixture into the cupcake liners.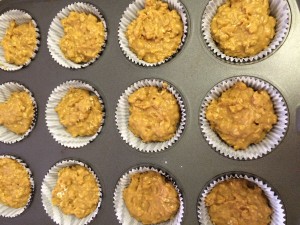 And bake for about 15 minutes. The house will smell like pumpkin pie. Is there anything better?