I've made a number of veggie chilis before, which are delicious and a bit on the healthier side.
But when it comes to the chili you are going to eat while watching the big game, it's gotta be beef and beans. Nothing fancy. Nothing frilly.
This chili recipe is actually brought to you by my wonderful husband, who is now the chili master in our kitchen.
You will need:
1 white onion, finely diced
1 pound ground beef
16 oz tomato sauce
8oz can of red kidney beans, rinsed and drained
8oz can of pinto beans, rinsed and drained
chili powder
salt
pepper
vegetable oil
Drizzle some veggie oil in the bottom of a sturdy pot and toss in your onion. Let them cook until just translucent.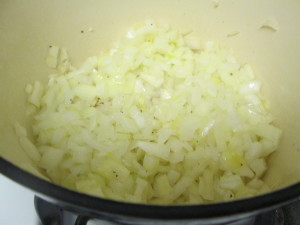 Then add in your ground beef and season with salt and pepper.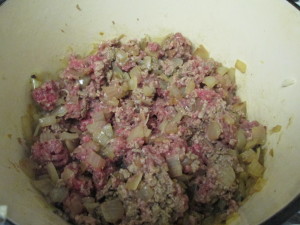 And cook until browned.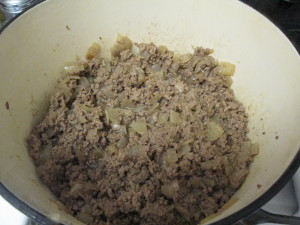 Then add in your tomato sauce and the chili powder, to your taste preference.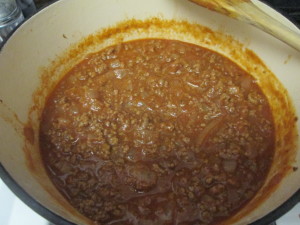 And your beans.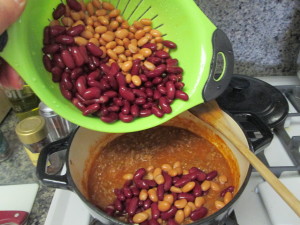 Lower the heat to medium-low and let this bubble way for as long as you please, stirring occasionally.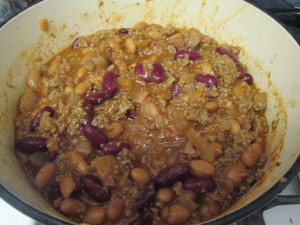 Dish up in a bowl and top with cheese or whatever fixin's you prefer.