It was Cinco de Mayo yesterday, which totally trumps Meatless Mondays.
I mean, we had to have a Mexican inspired dinner.
Yes, we had to. Absolutely imperative.
And yea, I kind of wanted to make margaritas.
Christopher was slightly skeptical when I said I was going to make margaritas.
He's not the first person to feel this way. And let me let you in on a little secret. Most people who wrinkle their noses at margaritas do so because of a bad experience with that sickeningly sweet sour mix we've all had in bars at some point in college.
Put down the sour mix. And don't even think about buying margarita mix.
I'm about to change your life.
To make an absolutely delicious margarita, you just need to make your own simple syrup.
Which, as the name implies, is super simple.
One cup of water and one cup of sugar go in a pot.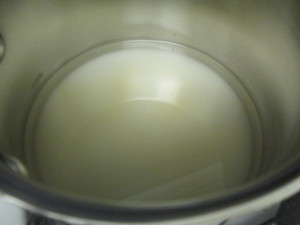 The heat goes to medium and you stir until the sugar is dissolved into the water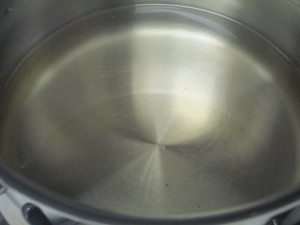 That goes in the fridge and is the base for your margarita.
When it cools down, fill a glass with ice and add one ounce of tequila, the juice from two limes and 2 ounces of sour mix.
You can salt your rim or not, as you prefer. The guacamole, however, is not optional.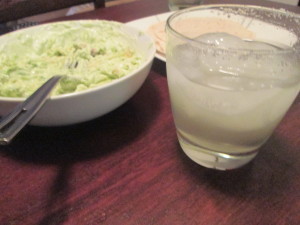 Okay, onto the fajitas. Because as amazing as margaritas and guacamole are, it'd get a sloppy in here without some real food.
I was on drink duty, so Christopher cooked.
Drizzle some olive oil in a pan and toss in 1 white onion and 3 red bell peppers, julienned. Season with salt and pepper and let them cook down.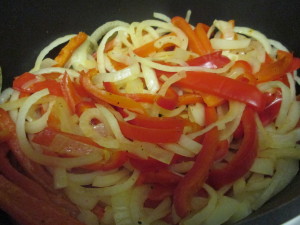 Meanwhile, slice hangar steak into bite-sized chunks and toss onto your grill pan. Season with vegetable oil, salt and pepper. The steak cooks fast. Only a few minutes on each side.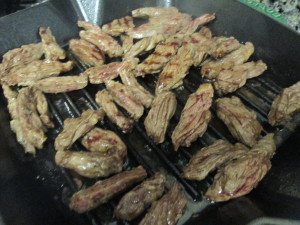 When the steak's don, toss it in with the peppers and onion.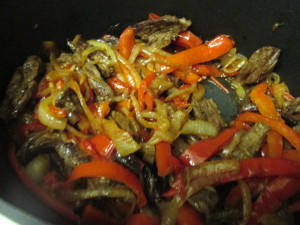 Assemble your fajita. Guacamole, shredded cabbage and the steak mixture was our combo of choice.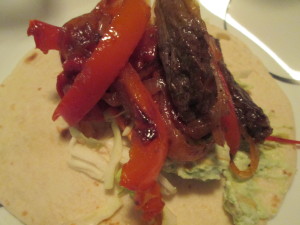 Fajitas and margaritas.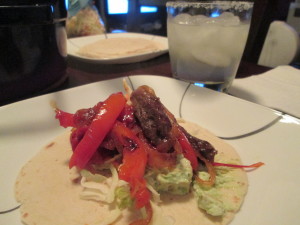 Life is good.