I posted a recipe for the scones I made for mom and grandma last mother's day, and with mother's day coming up again soon, I decided to revisit that recipe and put a new spin on it.
Granted, I didn't do anything more than add in some orange juice to the dough.
But it's enough of a tweak to give the scones a new taste and a nice burst of freshness.
Sometimes a tiny change to a recipe is all you need!.
1 1/2 cups flour
2-3 tablespoons sugar (depends on how sweet you want them)
2 1/2 teaspoons baking powder
1/2 teaspoon baking soda
pinch of salt
5 tablespoons unsalted butter, cut into small pieces
1/4 cup freshly squeezed orange juice
1/2 cup whole milk
zest of one orange
Preheat the oven to 400
Mix all the dry ingredients in a bowl.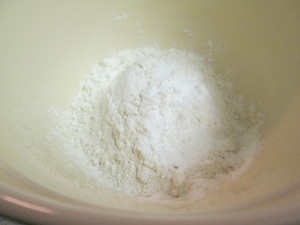 Add the cold butter to the dry ingredients.
If you're fancy, you can pull out your pastry cutter to combine the butter and flour mixture. If you're lazy, you can use your food processor to blend it all. If you're like me, you know that your hands are the best tool. I just stick my hands in and start breaking the butter up into the flour. You want to end up with pea-size bits of dough.
Make a well in the center and pour in the orange juice and the milk.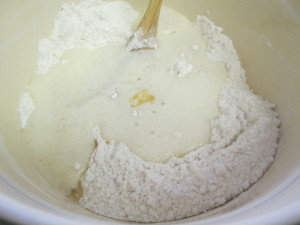 stir to combine.
Sprinkle in the orange zest and the dried cranberries then mix again.
The dough will be tacky.
Form into little football shapes and place on a cookie sheet.
I got 8 scones from this recipe.
Bake for 13-15 minutes.
The perfect breakfast or mid-morning snack!