So I've started having really random cravings for donuts lately.
I say random because I'm really not that big of a fan of donuts.
I'm more that person that walks into a coffee shop, sees a donut that looks tantalizingly delicious, and then takes a bit of it and is woefully disappointed.
I don't know. Maybe it's just me, but they always look better than they taste.
So, naturally, I bought a donut pan so I could make my own donuts and control how they taste!
I borrowed this recipe from Sally's Baking Addiction. I just took out the sprinkles and did away with the glaze to make a super basic cake donut. For round 2 I will probably get creative. But as a base dough, this one rocks.
You will need:
1 cup all-purpose flour
1 teaspoon baking powder
1/4 teaspoon baking soda
1/4 teaspoon ground nutmeg
1/3 cup sugar
1/4 cup milk
1/4 cup Greek yogurt
1 egg
2 tablespoons melted butter
1.5 teaspoons vanilla
Preheat the oven to 350 and grease your donut pan.
In a large bowl whisk together flour, baking powder, baking soda, nutmeg and sugar.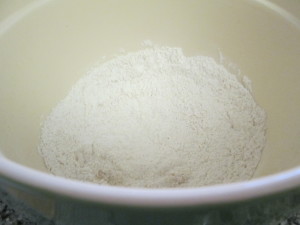 In another bowl whisk together milk, yogurt, egg, melted butter and vanilla.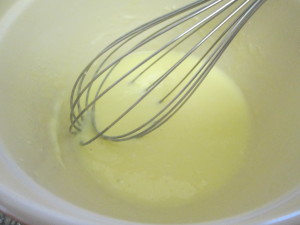 Add the wet to the dry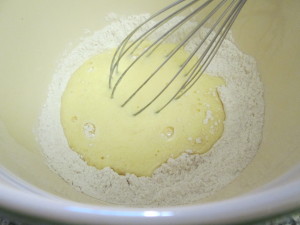 and whisk until combined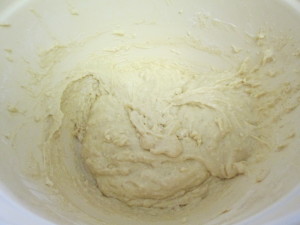 Carefully place the batter in the donut pan. I used two tablespoons and carefully scooped the mix. You can also use a pastry bag for better precision (or as Sally did, a ziploc bag that you snip the end off of to make into a pastry bag).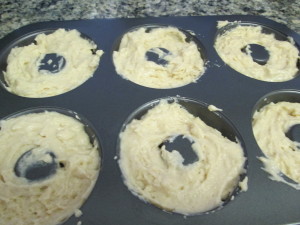 Bake for 9-10 minutes. I flipped mine over after they were fully baked, since the tops were on the light side, and let them for for a minute to brown them up a bit.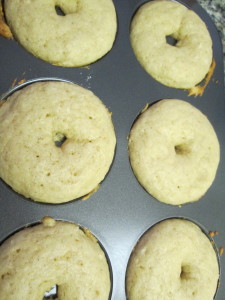 And voila! Homemade donuts. Little blank canvases waiting for glaze, chocolate ganache, cinnamon sugar, powdered sugar… the possibilities are endless!