Have you ever been home on a really cold day and been hit with an intense craving for a cookie, and not just a cookie from a package but an actual homemade cookie, but it's way too cold to think about venturing outside in the really cold to get ingredients to make said homemade cookie that would satisfy your craving?
No?
Just me?
Okay then, have you ever found yourself needing to make a last minute dessert for a work thing, or your kid's school thing or a last minute dinner party thing?
Well, then you're going to want to have this cookie recipe in your back pocket.
Four ingredient peanut butter chocolate chip cookies.
That's right. The name is longer than the ingredient list.
1 cup peanut butter
1 cup sugar
1 egg
chocolate chips
Preheat the oven to 350.
Add the peanut butter, sugar and egg to a bowl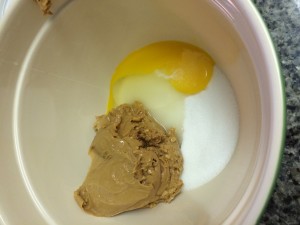 Mix until combined and then add chocolate chips.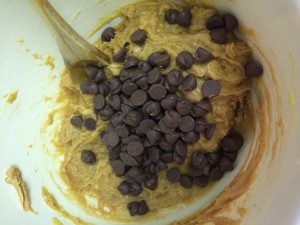 Form into one inch balls and place on a cookie sheet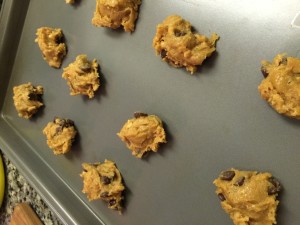 Bake for 10-12 minutes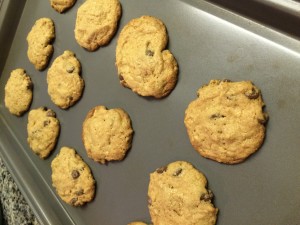 Your need for a homemade cookie? Satisfied