We've been on a soup kick lately.
It's funny, when all he could eat was soup, we both grew tired of it, but with a wide array of dinner options, we now turn to it.
Go figure.
But it does make sense. It's warm. It's comforting. It's easy. And there are just so many choices!
Tonight's?
Chicken Tortilla Soup.
This recipe came from America's Test Kitchen, but admittedly underwent a few tweaks.
You need
1 small white onion, diced
2 cloves of garlic, minced
1 pablano pepper, chopped
1 can diced tomatoes
1 can black beans, rinsed and drained
2 chicken boneless skinless chicken breasts
olive oil
salt
pepper
4 cups chicken broth
Avocado for serving
Start by drizzling olive oil in your soup pot and tossing in the onion, garlic and pablano. Cook over medium until the onions are soft.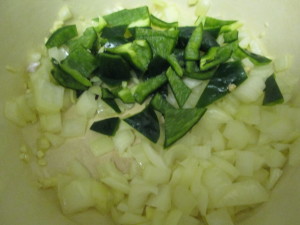 Add the chicken broth.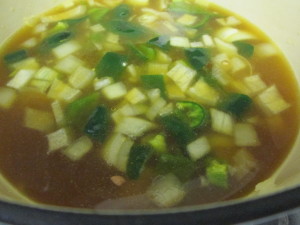 And the chicken breasts, letting them simmer in the broth for about twenty minutes, partially covered.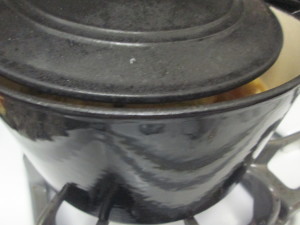 The chicken will turn whitish when it is done.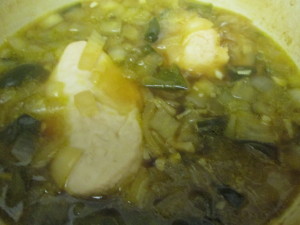 Remove the chicken from the broth when it is fully cooked and shred it. Add the diced tomatoes and the beans to the pot.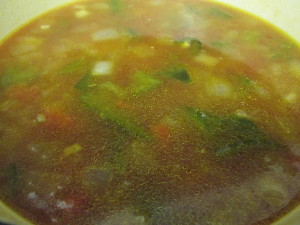 And then add the shredded chicken back in.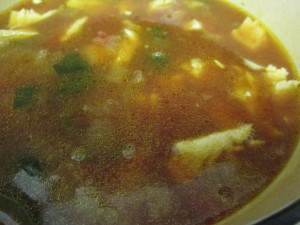 Season with salt and pepper and let simmer for about ten minutes
Serve in bowls topped with avocado slices and strips of tortillas or crumbled tortilla chips.