Tuesdays are worse than Mondays.
I don't know why. They just are. Mondays at least you can talk to your coworkers about what you did over the weekend, and somehow in retelling the weekend fun, you can kind of extend it beyond the two days. But Tuesday? Tuesday is like okay for real now, you have to work. No excuses.
So I'm even more excited about the ham we made Sunday being in the fridge and ready to be transformed into a super easy super yummy dinner than I was yesterday.
Yesterday was all about the Croque Monsieur. Today, we're going to take the same ingredients (minus the bread) and make a ham and cheese crustless quiche!
So easy. If you made the Croque Monsieur yesterday, you'll have all the ingredients on hand. If not, the shopping list is still super simple.
ham, cut into one inch cubes
cheese, shredded (any kind works- mozzarella, swiss, cheddar- whatever you have)
five eggs
splash of milk
butter, for greasing the pan (you can use cooking spray too)
Preheat the oven to 400 degrees and butter a pie pan.
To the buttered pie pan, add your chunks of ham in an even layer.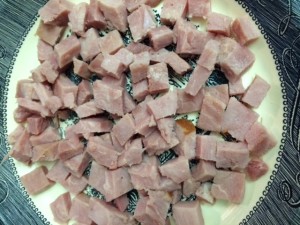 Then sprinkle over your shredded cheese.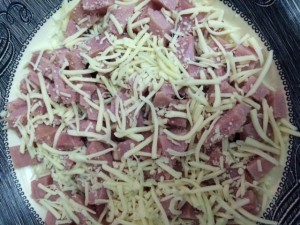 In a bowl, crack five eggs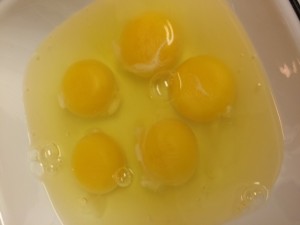 Add a splash of milk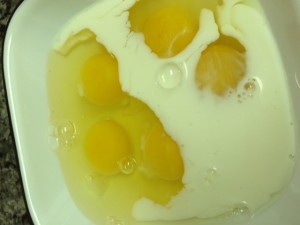 And whisk until combined.
Pour your milk and egg mixture over your ham and cheese.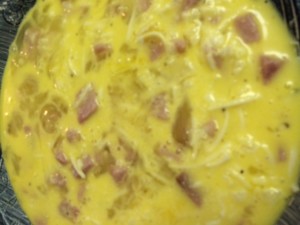 Bake for about 30-45 minutes, until the center is firm.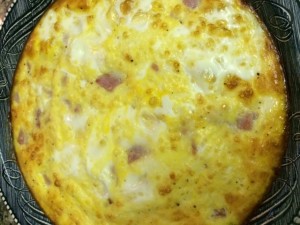 Slice and enjoy.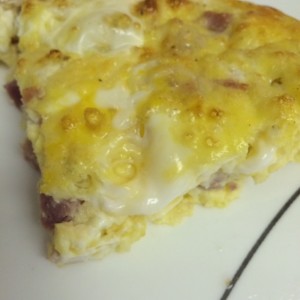 To continue the French theme, serve with a salad of greens topped with a mustardy vinaigrette. It will cut through the richness of the eggs, ham and cheese, like it did yesterday with the Croque Monsieur.
And there you have two meals from a few simple ingredients- eggs, milk, ham, cheese, butter and bread.
That's two itty bitty city kitchen friendly meals from 6 ingredients!