Remember that veggie hash I made with the zucchini and squash a potato?
Well, I still have some of it leftover, so I decided to add a few more things to it to make those leftovers seem like a completely different meal.
First, some bacon, cut into small pieces and fried.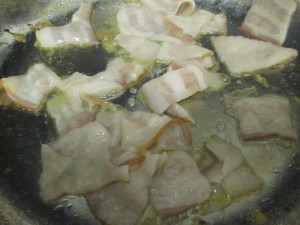 Next, some gorgeous cherry tomatoes, halved.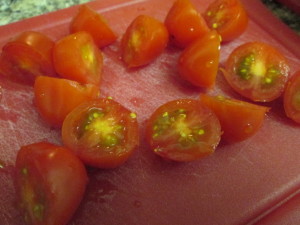 And tossed in with the bacon.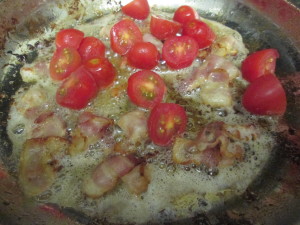 When the tomatoes start to burst, toss in the leftover potato, squash zucchini mix and let those warm through.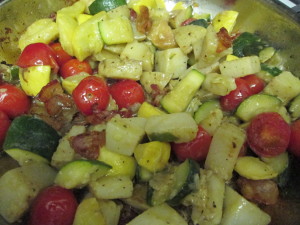 Top with some chopped scallions and let cook for a minute or so.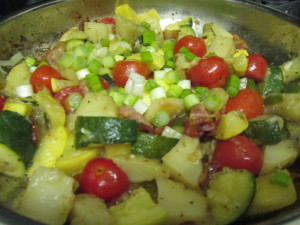 Spoon out into a bowl and top with some shredded cheese. I used pepper jack for a kick, but use whatever is on hand.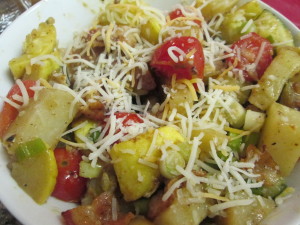 This makes a great quick and easy lunch or a lazy dinner. Heck, add a fried egg on top and you have a very hearty brunch to take you through a busy day.