My Family, if you've been reading this blog you will know, is really big on food.
We're also really into football and hockey.
But the other biggie for us is the horses. An Italian family into betting the horses?
I know. Shocking.
Well, this weekend is the biggest event in horse racing, for those of you virtuous types who don't follow the ponies. That's right, folks, it's almost Derby Day!
The Kentucky Derby is the first race in the triple crown, which consists of the Derby, the Preakness and the Belmont. Win all three and you win the triple crown. The races are only open to 3-year-olds so horses only have one shot at the prize.
Secretariat won the triple crown in 1973, Seattle Slew in 1977 and Affirmed in 1978. Since then, nothing. It's been one heck of a dry spell.
You may remember the big hubbub surrounding California Chrome last year, but he just couldn't pull out the win at the Belmont.
Anyway, I digress.
With the Kentucky Derby coming up, I've been thinking about a childhood favorite dessert that we used to get down the shore and that has been off the restaurant's menu for over a decade: Derby Pie.
It was essentially a chocolate chip cookie in pie form. But there was something a little different about it. I did some testing and I figured it out. What would make it a derby pie? Well, the Derby is run in Kentucky, right? What's big in Kentucky? That's right. Bourbon.
Sub the vanilla for bourbon and you have yourself the makings of a delicious Derby Day dessert.
The recipe is super simple, but ridiculously delicious.
You will need:
12 tablespoons butter, room temperature (1 and 1/2 sticks)
1 cup sugar
1/3 cup flour
3 eggs, beaten
1 1/2 tablespoons bourbon
1 1/2 cups chocolate chips (I mixed milk and dark)
1 pie crust (store bought or homemade)
Preheat the oven to 275.
Roll out your pie crust and place in your pie pan.
In a bowl stir together the butter, sugar and flour.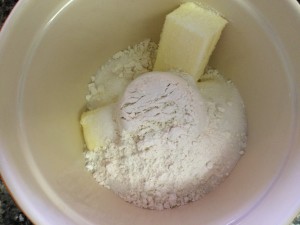 Add the beaten eggs and the bourbon and stir until combined.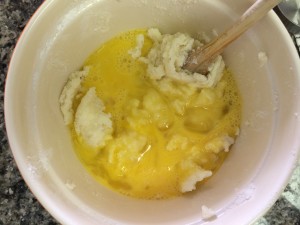 Add in the chocolate chips and stir again.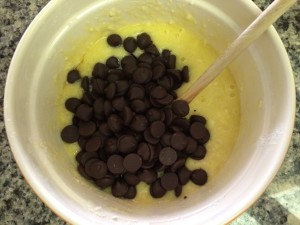 Pour the mixture into your pie crust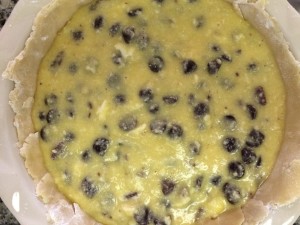 And bake at 275 for about an hour and a half.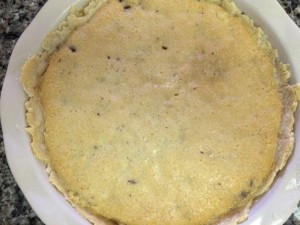 Let cool before you slice otherwise you will have melted chocolate everywhere.
Top with whipped cream or ice cream if you're feeling extra decadent.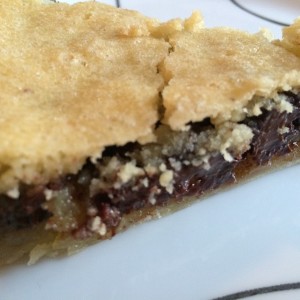 You may not know which horse to put your money on, but I can tell you that you'll want to put your money on this pie.