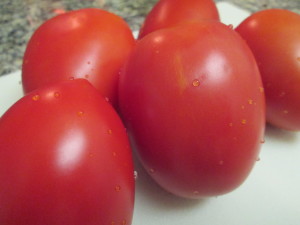 A juicy tomato nestled in a gooey grilled cheese is one of life's simple pleasures.
And two slices of white bread, some cheese and a tomato slice has its place.
But sometimes, you want to pump it up a bit.
And that's where roasting tomatoes comes in.
Preheat the oven to 400 degrees.
Slice your tomatoes and place them on a foil-lined cookie sheet. Season with olive oil, salt and lots of black pepper.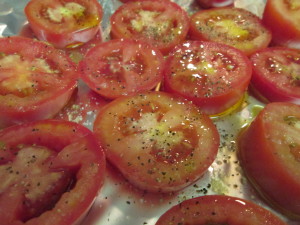 Roast for about 45 minutes, until the tomatoes are toasty and golden.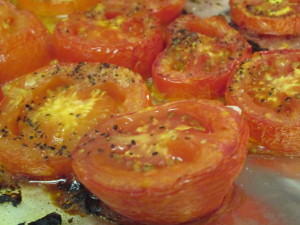 Place the tomatoes in your food processor or blender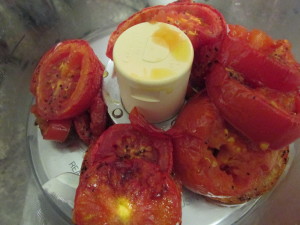 And blend til you have a smooth spread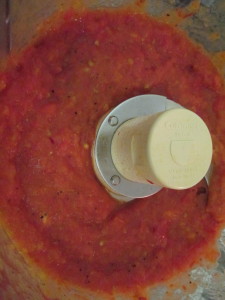 Spread the tomato sauce on both sides of your bread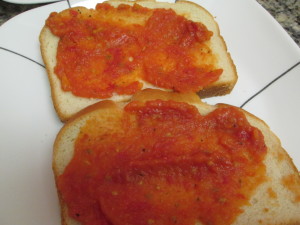 layer with mozzarella and fontina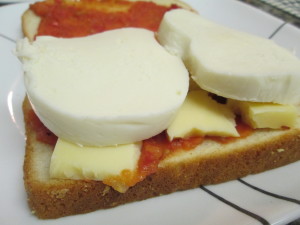 and lid it.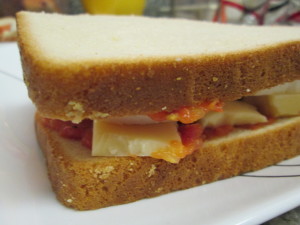 melt some butter on a skillet and place your sandwich in the pool of butter.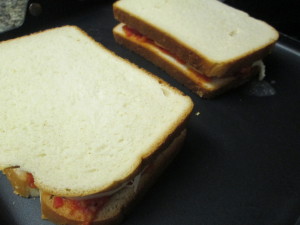 Cook until golden brown, then flip and cook the other side.
Slice and enjoy.