We have many incredible neighbors down the shore. Maybe I'm biased, but I'd say we have the best street in Fenwick.
I mean, I'm almost certain we have the only street with a blueberry fairy.
You don't know the blueberry fairy?
Well then, you, my friend, are missing out!
The blueberry fairy goes blueberry picking and then leaves bags of ripe, juicy blueberries on your door in the morning.
They are the biggest and best blueberries ever, and they are just screaming to be baked into blueberry muffins.
Now, we used to have a blueberry muffin fairy on our street. She, sadly, has passed. So to keep the tradition alive, and to keep the fairy magic on our street, I sprinkled some flour and sugar pixie dust and whipped up these muffins. They're not quite the same, but pretty darn close.
Thank you blueberry fairy (Colleen!) for the special ingredient.
For the muffins you will need:
1 1/2 cups flour
3/4 cup sugar
1/2 tsp salt
2 tsp baking powder
1/3 cup vegetable oil
1/3-1/2 cup milk (this estimated measurement will make sense later)
1 egg
1 cup blueberries
Preheat oven to 400 and line a muffin pan with cupcake papers.
In a large bowl mix flour, sugar, salt and baking powder.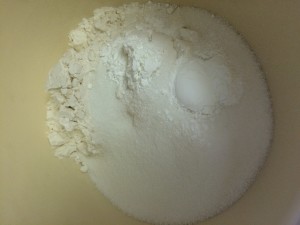 In a large measuring cup (2 cup size is best) measure out a 1/3 cup of vegetable oil.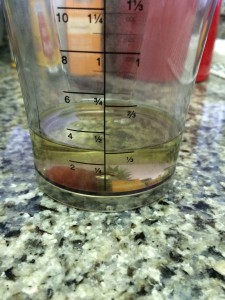 add the egg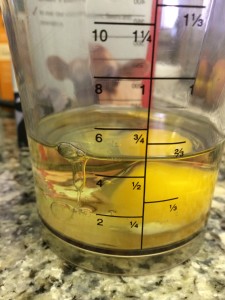 and then pour in enough milk to bring the liquid to one cup (about 1/3 to 1/2 cup of milk)
Whisk the liquids together.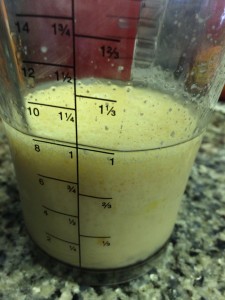 Then add to the dry ingredients and stir until well combined.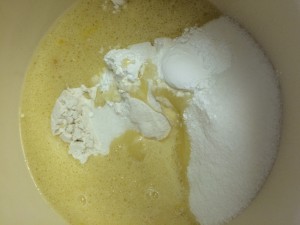 Add your blueberries and carefully fold them into the batter.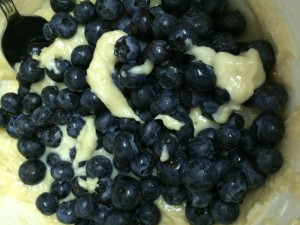 Fill your cupcake liners about 3/4 of the way.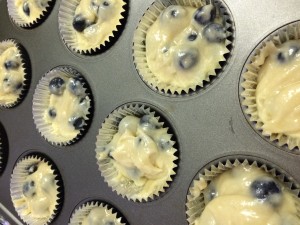 And bake the muffins for about 20 minutes, until golden and a toothpick comes out clean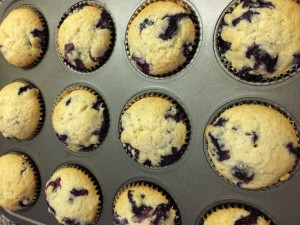 You can let them cool. Or you can break one open and dig in.