Yes, you read that title correctly.
Greek. Tacos.
Hear me out.
A gyro is seasoned meat, either beef or lamb, lettuce, tomatoes and sauce inside a pita.
A taco is seasoned meat, lettuce, tomatoes and sauce inside a tortilla.
All the Greeks out there shuddered. But whatever. This dinner was damn good.
I love a good gyro. The meat that's been rotating and cooking on a spit all day, dripping glorious juices and layered with delicious seasonings. But it's not exactly something i can easily make in my tiny kitchen.
Or so I had thought at first.
Sure, I couldn't have that glorious rotating beef, but, I could use ground beef like i would for tacos and swap the Mexican seasonings for Greek seasonings to give it the Greek flavor profile.
Genius. I know.
You will need
one onion, diced
one pound ground beef
one tablespoon coriander
olive oil
salt and pepper to taste
dice tomato
shredded lettuce
pita
tzatziki (cucumber yogurt sauce)
Drizzle olive oil in a pan and add your diced onions, cooking over medium heat until browned.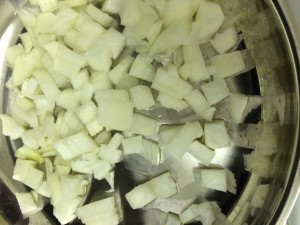 Add your ground beef, coriander and salt and pepper.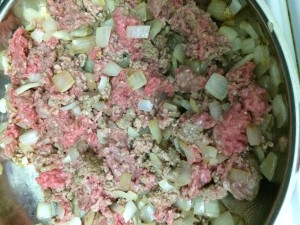 Cook until meat is cooked through and browned.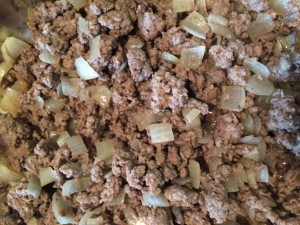 Se the table with the meat mixture, lettuce, tomatoes, yogurt sauce and pita, to make a build-your-own gyro stand.
Stuff the pita with your favorite fillings and enjoy.
And don't try to tell me that isn't a Greek taco.