Is there anything more Springy than Asparagus?
Okay, I mean, sunny days, warm breezes, and the return of sandal season are way more springy, but since we don't have any of those things here in New York, asparagus is the springiest thing around.
I know what you're thinking. Soup is decidedly not Springy, right? Well for those out there in the Northeast whose spring means chilly nights, this is a great way to use a newly in season vegetable yet still get the warm and satisfying dinner you need
Plus, with Easter coming up, this is an easy vegetarian option for Good Friday or Holy Week.
The ingredients:
half a white onion, diced
two cloves of garlic, diced
1 pound of asparagus, chopped
1 32 oz container of vegetable broth (or chicken if vegetarian is not a concern)
1 bag of spinach
olive oil
salt
pepper
Start by sauteeing the onions in olive oil.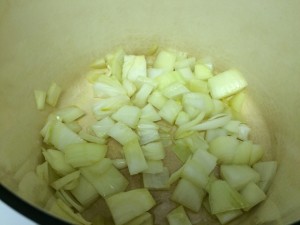 While they cook down, chop up your asparagus spears into one inch pieces and dice your garlic cloves.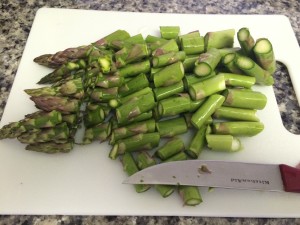 Once the onions are translucent, add your asparagus to the pot and your diced garlic. Season with salt and pepper and let these cook for about 15 minutes, until everything is tender.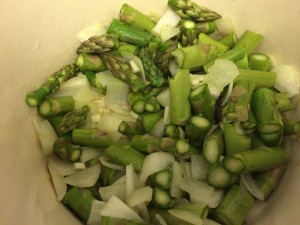 Pour in the chicken broth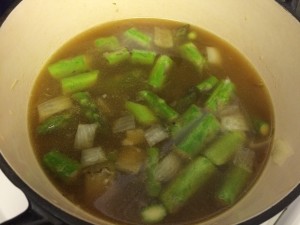 The add the spinach.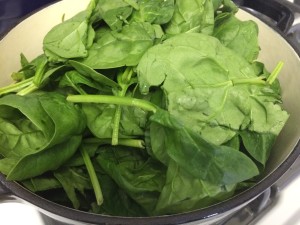 It always seems like you added way too much spinach, but then it wilts down to this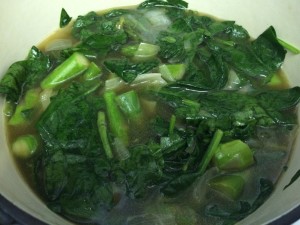 Once the spinach has wilted, grab your immersion blender (or let the mixture cool some and pop it in a blender of food processor) and blend until smooth.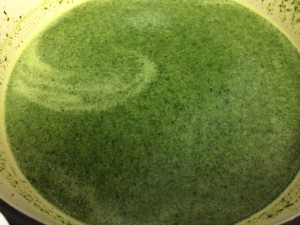 The grass may still be bare, but this soup is a lovely vibrant green that will chase away those winter grays.