We're getting into the Superbowl countdown!
We're down to 4 teams, people, and though Superbowl Sunday is the big game day, this upcoming weekend promises two huge games from 4 incredible teams and 3 awesome quarterbacks (I'll leave it up to you to guess which QB I don't include).
These intense playoff games deserve game day food just as much as the big game does.
Thinking about game day favorites, I kept coming to nachos and buffalo chicken wings.
Why not bring the two together???
So, I bring you super easy, super delicious buffalo chicken blue cheese nachos.
What says game day food more than buffalo and blue cheese?
Really easy recipe, that keeps you out of the kitchen and on the couch with your friends cheering on your team.
You will need:
Pita bread (these are hefty nachos and tortilla chips just aren't going to hold up)
a rotisserie chicken, shredded
your favorite buffalo sauce
blue cheese
1/4 cup milk
Get started by preheating the oven to 350.
Cut your pita bread rounds into quarters and lay them out on a foil-lined cookie sheet. Drizzle with olive oil, salt and pepper and bake for about 10 minutes.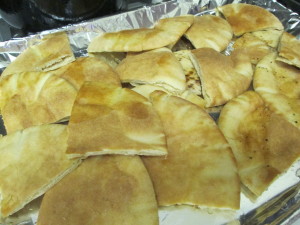 Place them in a 9×13 baking dish when they're crispy and warm.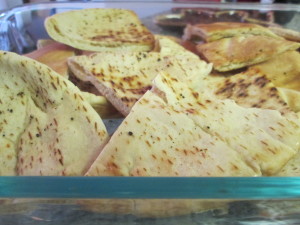 Meanwhile, take your shredded chicken and your buffalo sauce and mix them in a bowl.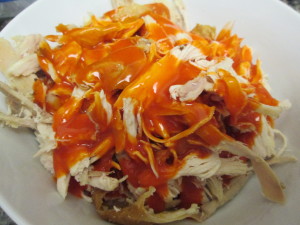 Pile the buffalo chicken high on top of your pita nachos.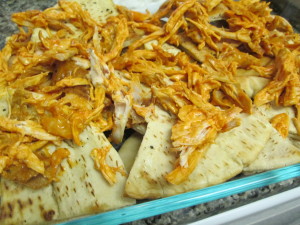 Now, in a small saucepan, pour in the milk and as much crumbled blue cheese as you like (reserving some to top this off with).
Heat over low heat, stirring, until the blue cheese melts.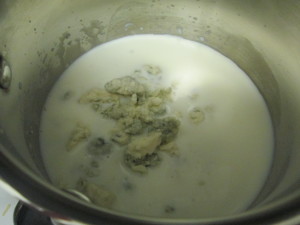 Take this beautiful blue cheese sauce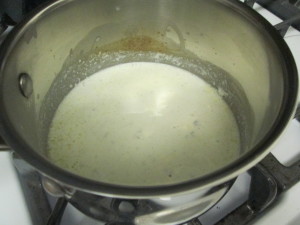 And pour it over your nachos. Pop in the 350 oven for 10 minutes, just to warm everything up.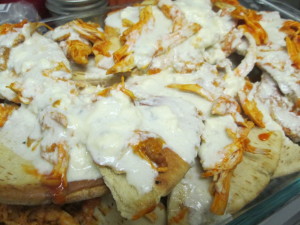 Sprinkle with some more blue cheese. Because, you know, why not?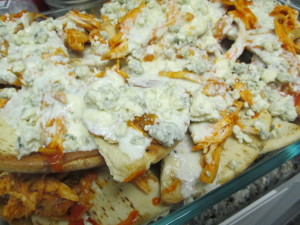 Your favorite bar food has just been taken to a whole new level.