I have been horrible blogger lately. And an equally bad wifey.
I haven't really been cooking in the last few days – my friend's band was in a 24 hour battle of the bands (they won!) and work has been crazy! So we've been doing the take out thing.
Why is it that food is the first sacrifice we make when things get hectic? It should be the last thing to get the ax. Good food keeps us going. So I'm going to try and be better.
And I'm going to try to give you some really simple and easy recipes in the process, so we both have no excuses.
I'm going to be trying to simplify some of my favorite dishes, or think about how to save time as much as I can. And, as always, churn out dinner in my itty bitty kitchen.
We just recently bought a grill pan. We used it once before when we made our steak fajitas  but since then it's just been languishing in the cupboard. Hmm. Healthy. Fast. Easy dinner. With the grill pan.
How about some grilled eggplant sandwiches?
I've waxed poetically about my mom's eggplant parm. plenty of times on this blog, but the thing is, it is not itty kitchen friendly (doesn't stop me from making it) nor is it exactly something you can just whip up. So this is an easier, lighter, healthier, and did I say easier? spin. Also great for vegetarian friends if you're having a BBQ,
You will need
eggplant, peeled and sliced
tomatoes, sliced
olive oil
salt
pepper
mozzarella
rolls (we used brioche)
Start by slicing your eggplant into 1/4 inc rounds.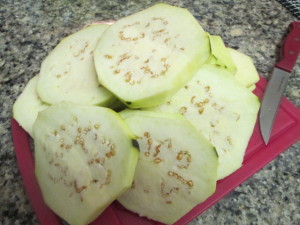 Drizzle with olive oil, salt and pepper and place on your pre-heated grill pan.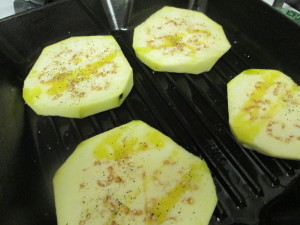 Grill on both sides. Takes about 4 minutes or so a side.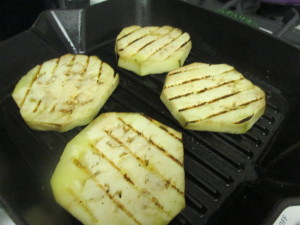 When all your eggplant is grilled, set the slices aside.
Place your rolls on the grill plan and place a slice of mozzarella on the bottom half of each roll.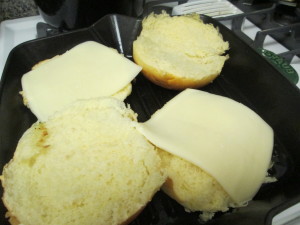 Add your eggplant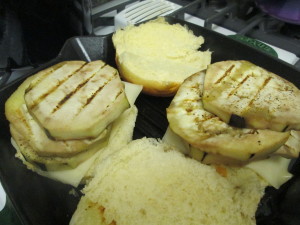 And your tomato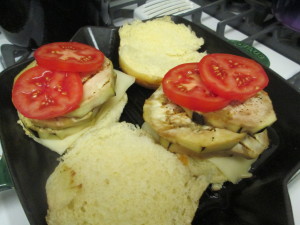 and then carefully remove from the grill and top with the bun.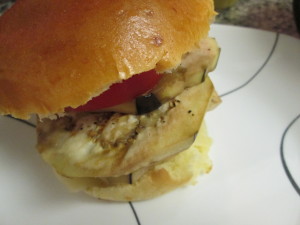 Nom.