What a lovely spring day!
And Love is in the air
Today is our  anniversary!  It's been one heck of a crazy ride – kayaking to the queen's island, navigating London and Paris, cooking a lot, oh yea, and, of course, saying yes!
I love ya babe and I'm looking forward to all the good things to come.
And if life sends bad things our way, well then, we'll just take lemons and make lemon cookies!
Because these are seriously amazing.
And!
These are getting into bikini shape friendly cookies. No butter, no milk, no eggs!
Just citrusy lemony goodness.
2 ½ Cups Flour
1 ½ Cups Sugar
2 tsp Baking Soda
¼ tsp salt
2 tbsp Lemon zest
¾ Cup vegetable oil
½ Cup lemon juice (about 3 lemons)
2 tsp Vanilla Extract
Preheat the oven to 350
Mix flour, sugar, baking soda and salt in a bowl.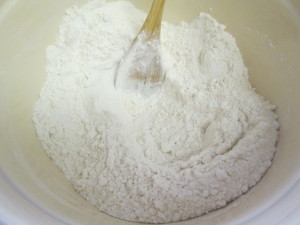 Make a well and add lemon juice, vegetable oil and vanilla.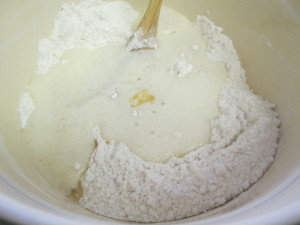 and mix until combined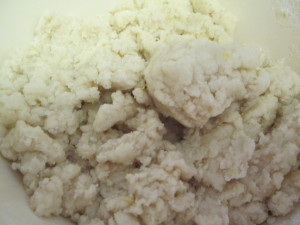 add in the lemon zest and gently mix again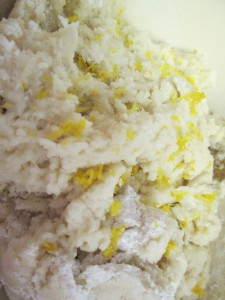 roll the dough into one inch balls and place on an ungreased cookie sheet.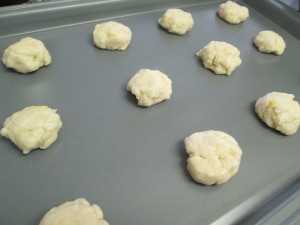 bake for about 10 minutes.
The cookies are light and fluffy with a lemony zing.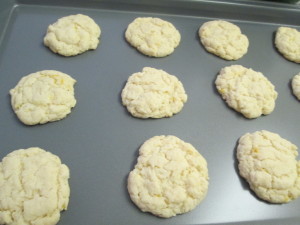 I got 33 cookies from this dough. Which seems appropriate as today is our 3 year anniversary.