Friday night in my house has always been pizza night.
Which is very convenient during Lent when you need meat free dinners on Friday nights!
Now, pizza every Friday can sound a little boring.
But the thing about pizza is the possibilities are endless.
Mushroom ricotta, tomato basil, broccoli mozzarella…
Or, for something a little different, how about a Greek pizza?
Kalamata olives, feta and arugula.
Preheat the oven to 425.
Stretch out your dough and sprinkle with feta.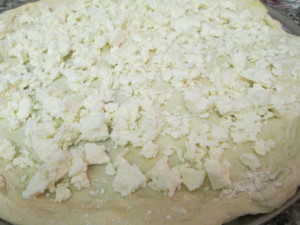 Add some pitted and chopped Kalamata olives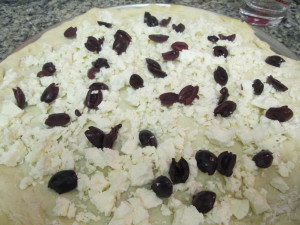 And then toss into the oven for about 10 minutes. We want to cook most of the way.
Then we're going to remove form the oven, and sprinkle with arugula and add a drizzle of olive oil.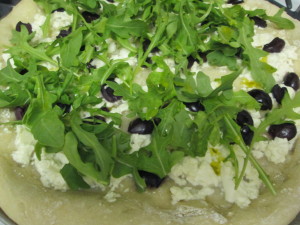 Back in the oven for another 4 minutes or so to wilt the arugula.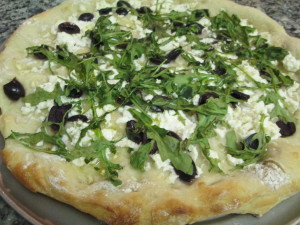 Then slice and enjoy.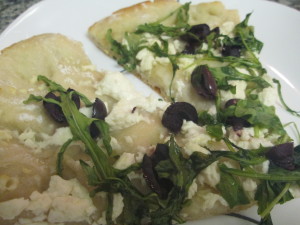 A blend of Greece and Italy.
Hey, just like me and my fiance!