So there's a dish called Penne Al Forno, which is a baked penne dish with eggplant in it.
But let's be real. This pile of cheesy, eggplanty, pasta-goodness can masquerade behind a fancy name all it wants. We know the truth. It's really just an epic mashup of two of our favorites: eggplant parm and baked ziti.
And it is a glorious way to end a rainy, dreary Monday.
For this recipe you will need:
1 eggplant, peeled and cut into 1 inch chunks
1/2 box of pasta (penne's great but I had elbows on hand. Use what you have!)
15 oz can diced tomatoes
2 garlic cloves, minced
mozzarella
parmesan
olive oil
salt
pepper
Preheat the oven to 350.
For this dinner, I used an ovenproof deep skillet so I could cut this down to a 2 pot night. But if you don't have something that works, you can transfer from a skillet to a baking dish.
No problem.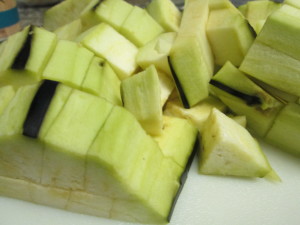 Drizzle some olive oil in a pot and toss in your eggplant chunks. Season with salt and lots of black pepper.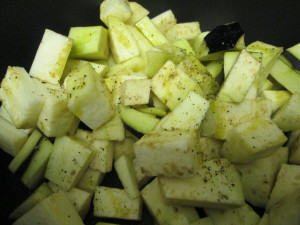 When the eggplant is browned, add your garlic and the can of diced tomatoes and let the mix simmer away.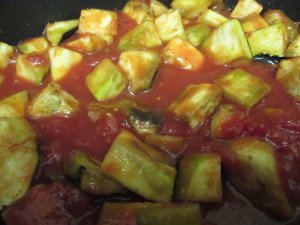 Meanwhile, bring a pot of water to a boil and cook your pasta.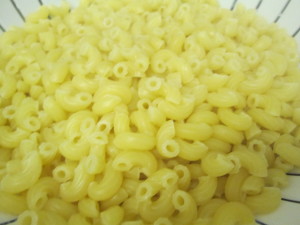 Add your drained pasta to the pot of eggplant and tomatoes (or transfer to a baking dish)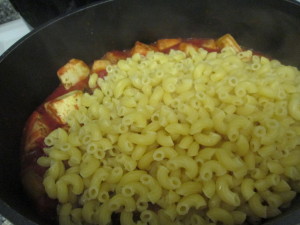 Toss in some chunks of mozzarella and then give a big stir.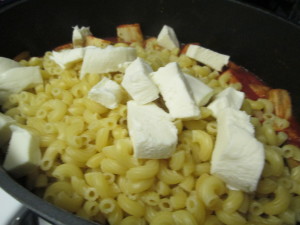 Top with more mozzarella and a sprinkling of parmesan cheese.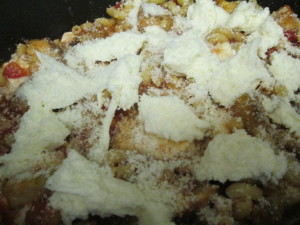 Bake for about 25-30 minutes, until the cheese gets all melty.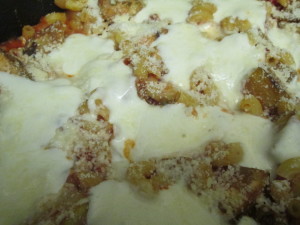 Serve up heaping platefuls and enjoy two Italian classics in one.