We were lucky enough to have learned to make dolma from meme before she passed away.
But the true test?
Making dolma in our own kitchen.
Without meme's guidance.
It was a cold and gray Sunday, so we decided to roll up our sleeves and give it a try.
Also, I was really adamant about not making it until I had meme's rock and plate.
(Check out the posts from the day we spent with meme here and here for more on the rock and the plate and for the recipe for dolma.)
When it came time to go through meme's house and we were talking about who was going to take what, I called the rock and the plate. Not kidding.
Below are some pictures from dolma making our itty bitty kitchen, which, as you can see, spilled over into our living room.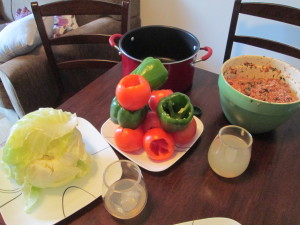 We didn't make any grape leaves, since our city apartment doesn't really allow for a grape vine in the backyard, but we made cabbage, peppers and tomatoes (which are my favorite anyway)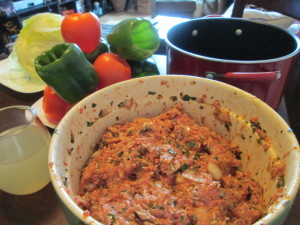 While the dolma simmered on the stove, the smells that filled the apartment brought us back to meme's kitchen.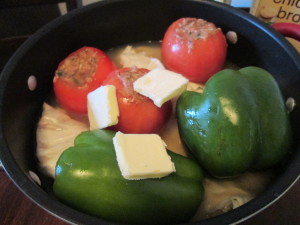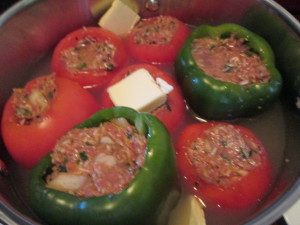 And isn't that why we cook?
Food isn't just about nutrition and fuel. It's about memories and about traditions and about keeping people and good times alive.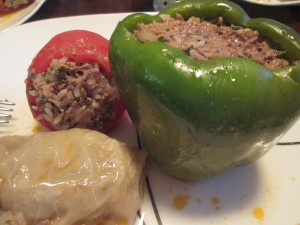 Was our dolma perfect?
Nope. (Notes for next time, cook it for longer than meme said to and DO NOT use 90/10 beef. You need the fat of 80/20)
But it was pretty darn close.
And I bet meme was happy to see us in the kitchen.